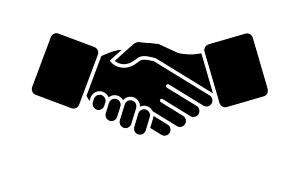 Meet New Customers, Introduce Your Business, Promote Your Expertise at our 2015 Events…Ever Onward!
Upcoming Events…
Have a "Happy Thanksgiving" and please support our local business community when shopping for the holidays!
December 
3rd – Annual Holiday Party!  American Legion Hall (upstairs)  6144 Dempster Street (5-8 pm) $10 Donation
16th – Open House!  Morton Grove's Newest Fitness Club, "Undisputed Gym" 6231 Dempster Street (5-7 pm)
2016 – February 
24th  - Multi-Chamber Business After Hours hosted by Northwest Community Credit Union (5-7 pm)
Be Sure to look for updates  on the above and more events not yet listed with the specific days, times & locations on our  FACEBOOK PAGE.  Help build your business by participating in the Morton Grove Chamber of Commerce!
Previous Events…
January
21st – New Business for a New Year (a MG Chamber Lunch & Learn Program) featuring Wayne Messmer & Nancy Radzevich at Audi Morton Grove's new dealership at Golf & Waukegan (12 noon – 1:30 pm)
February
11th – Business After Hours – Wright-Way Animal Rescue (5-7 pm)
12th – Wine & Chocolate Business After Hours – Silverado Orchard Park (5-7 pm)
17th – Presidents' Day Business After Hours (with Niles Chamber) – American Legion Post 134 (5-7 pm)
March
18th – Prom Night Business Expo (7-9 pm/open for all) & Business After Hours (5-7 pm /RSVP)  - American Legion Civic Center 
April
23rd – NetConnect Business Resources Exhibit Networking Breakfast – BMO Harris Bank (7077 Dempster Street, Niles) 8 – 9 am
May
28th – Multi Chamber Business After Hours – Lin-Mar Motors/CARCARE Collision Centers (5940 West Oakton Street, Morton Grove) corner of Austin & Oakton from 5-8 pm.
June
19th  Scotch Double Bowling Night Fundraiser at Classic Bowl from 6-8 pm.  A fun night where you CAN mix business with pleasure!
July
4th – Independence Day Parade (2:30pm) & Fireworks (sunset) – Harrer Park at Dempster Street.  Come see the presentation of the "MGCCI President's Cup" for the best entry in the parade!

12th - A joint program with the Morton Grove Historical Society and Morton Grove Public Library on the Life and Times of the Chicago Tribune's Colonel Robert R. McCormick presented by Jeffrey Anderson of the Robert R. McCormick Museum at the Morton Grove Public Library's Baxter Room (6140 Lincoln Avenue) starting at 2 pm.
August
20th – Community Open House BBQ with food, music and more! (Silverado Memory Care at 5520 Lincoln Avenue, Morton Grove from 3:30 to 6:30pm)
Enjoy a wonderful summer in Morton Grove…and please stop by and do business with a member of the Morton Grove Chamber of Commerce!
September
16th – The 37th Annual Golf Outing & Banquet at Chevy Chase Country Club at 1000 N. Milwaukee Avenue, Wheeling, IL (11 am Lunch, 12 noon Golf, 5:30 Cocktails & 6:00 Dinner).  
October
2nd – VIP Business After Hours at House of Torment Haunted House  (7:00 – 9:00 pm)  RSVP directly to: juliashell@juliashellpr.com or 312-203-3130
3rd – MGCCI Sponsors 5K Run during the Morton Grove Park District's Octoberfest (8am)
November
4th – "Untangle Your Utility Bills" – A presentation by the Citizens Utility Board in conjunction with the Morton Grove Public Library in their newly renovated Baxter Room (7-8pm)
11th – Business After Hours at The HoneyBaked Ham Company (5:00 – 7:00 pm) 7939 Golf Road, Morton Grove
Marketing & Advertising Opportunities…Please inquire about price, options and availability!
Weekly E-Blast Newsletter (now on Wednesdays with upcoming events and Fridays with featured members)
Business Expos
Golf Outing
Community Guide (when next published)
Welcome Neighbor Program
Banner Program
Website Listing on MGCCI.org or the Chamber's Facebook page and YouTube channel
Other Options…please ask us by contacting: director@mgcci.org today!